The Silver speaker cables are the result of five years of research & development into the use of natural dielectric and silver conductors. This long work of fine-tuning, associated with high quality anti-MDI components, have enabled us to create cables that are unique in the world...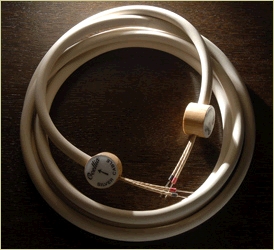 • Anti-MDI design.
• 99,9% pure silver wire with natural dielectric.
• Mineral dielectric outer jacket.
• Mineral insulation.
Options:
- All metal silver-plated banana or spade
- Bi-wire and ground wire