The Reference interconnects are the result of ten years of research & development into the use of natural dielectric and silver conductors. This long work of fine-tuning, associated with high quality anti-MDI components, have enabled us to create cables that are unique in the world...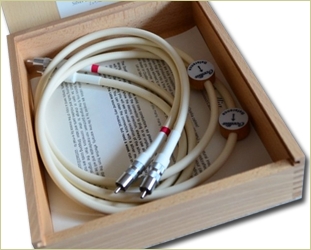 • Anti-MDI design.
• 99,99% pure silver wire with natural dielectric.
• Mineral dielectric outer jacket.
• Mineral insulation.
• Pure RCA Silver connectors.
• Optional shielded version.
• RCA, DIN, XLR, USB, BNC version.