Stereo step-up transformers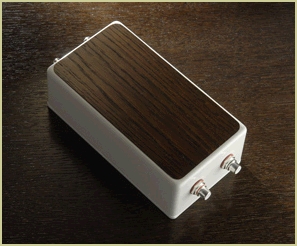 The Quaero represents the world's finest step-up transformers for your MC-cartridges. Its design is simple, elegant and like all Ocellia products addresses various technical challenges facing the reproduction of recorded music. In this sense it perfectly complements our other products. Thus, the challenge was to create a step-up transformers, which maintains the integrity of the musical signal as well as providing convenience.

At the heart of the Quaero step-up transformers are a very high performance transformers made with, mumetal laminated core for minimal harmonic distortion and exceptional bandwidth, separate electrostatic screens for rejection of hum and noise in the cable connecting between the cartridge and transformer. Multiple interleaved windings ensuring exceptionally good bandwidth. The high bandwidth and very low phase shift ensures excellent transient response. The Quaero benefits from Ocellia's breakthrough research regarding the use of anti-MDI components and impregnation. As expected only the highest quality parts are used throughout. The wood panel and white finished perfectly match our other products. Sonically, aesthetically the Quaero is true high-end. All this combined with the extraordinary build and finish, brings you a step-up transformers like no other !
All Quaero electronics are handmade and meticulously constructed in our workshop, made only to order and carry a full five year parts & labour guarantee.